Barilla with love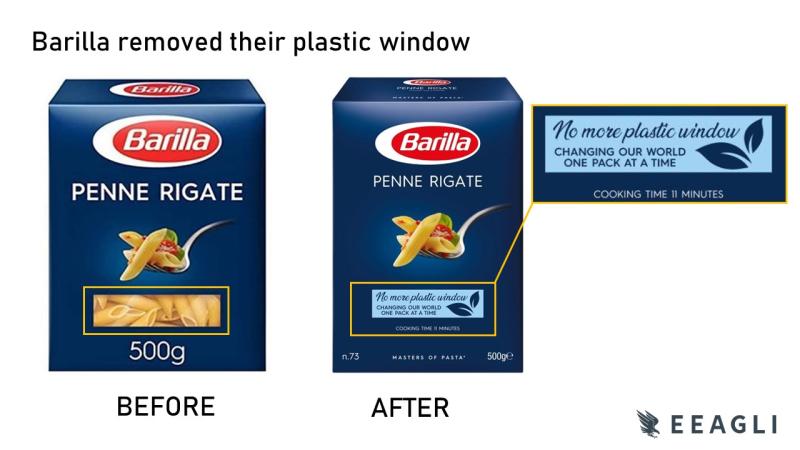 Today Arjan Vermeulen alerted me to a post of James Eagle (Investment Writer, Content Creator and Storyteller) about the new Barilla pasta boxes without #plastic window. In his post he wrote the following points:
1. I don't need to rip off the plastic window when recycling.
2. The simpler packaging saves a tonne of money for Barilla
3. There's less global plastic #waste (275 tonnes pa.) and less plastic entering our #oceans (8m tonnes pa.)
4. It's brilliant #marketing – Their brand is so strong they don't need a silly plastic window to show their pasta.